Posts: 6177
Joined: Wed Jan 12, 2011 9:13 pm
Location: NE England
Posts: 4259
Joined: Sat Jul 15, 2017 5:35 pm
Location: Abingdon Oxfordshire
A pleasure to see some of those old publicity adverts again. There's no doubt that BMC/BL had a superb publicity department, full of brilliant publicists. But in my experience, what let them down was their sales and marketing. Dealing with them was like banging your head against the door
Posts: 6177
Joined: Wed Jan 12, 2011 9:13 pm
Location: NE England
A couple of publicity shots from the late 1970's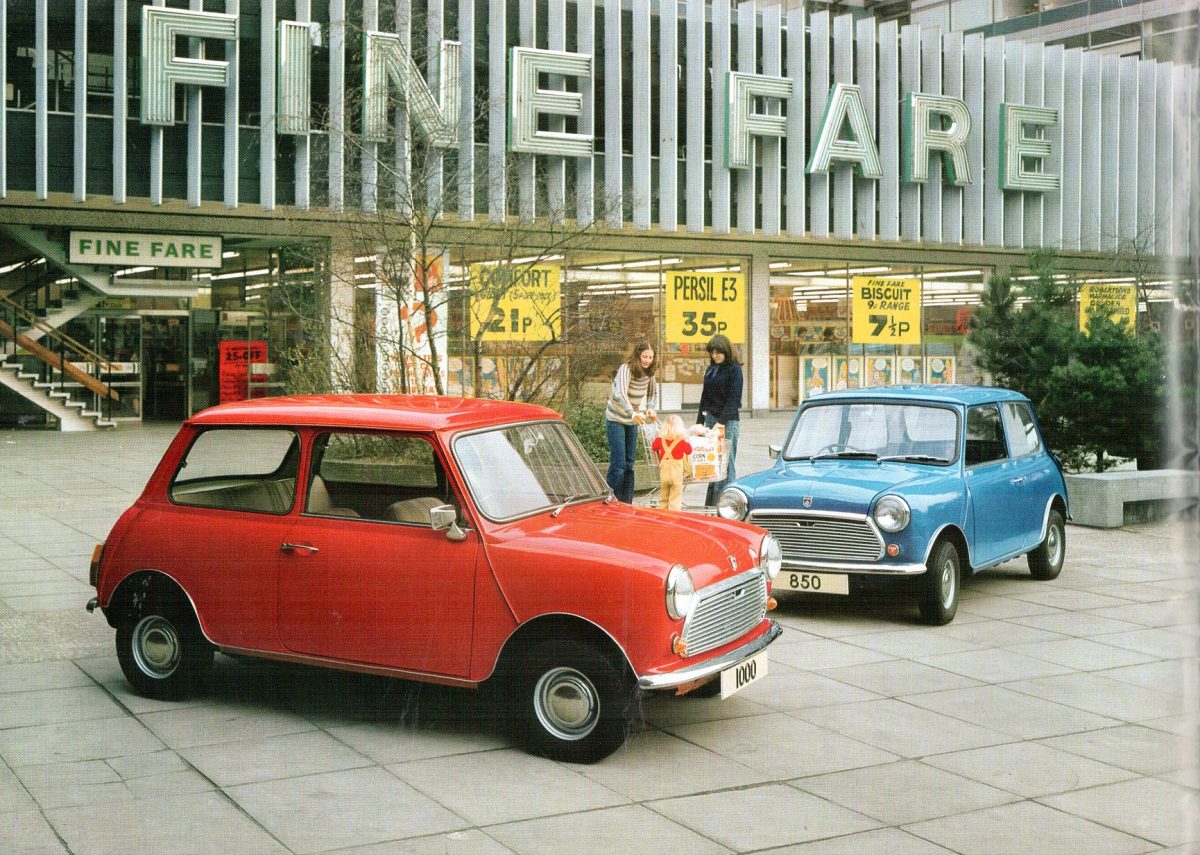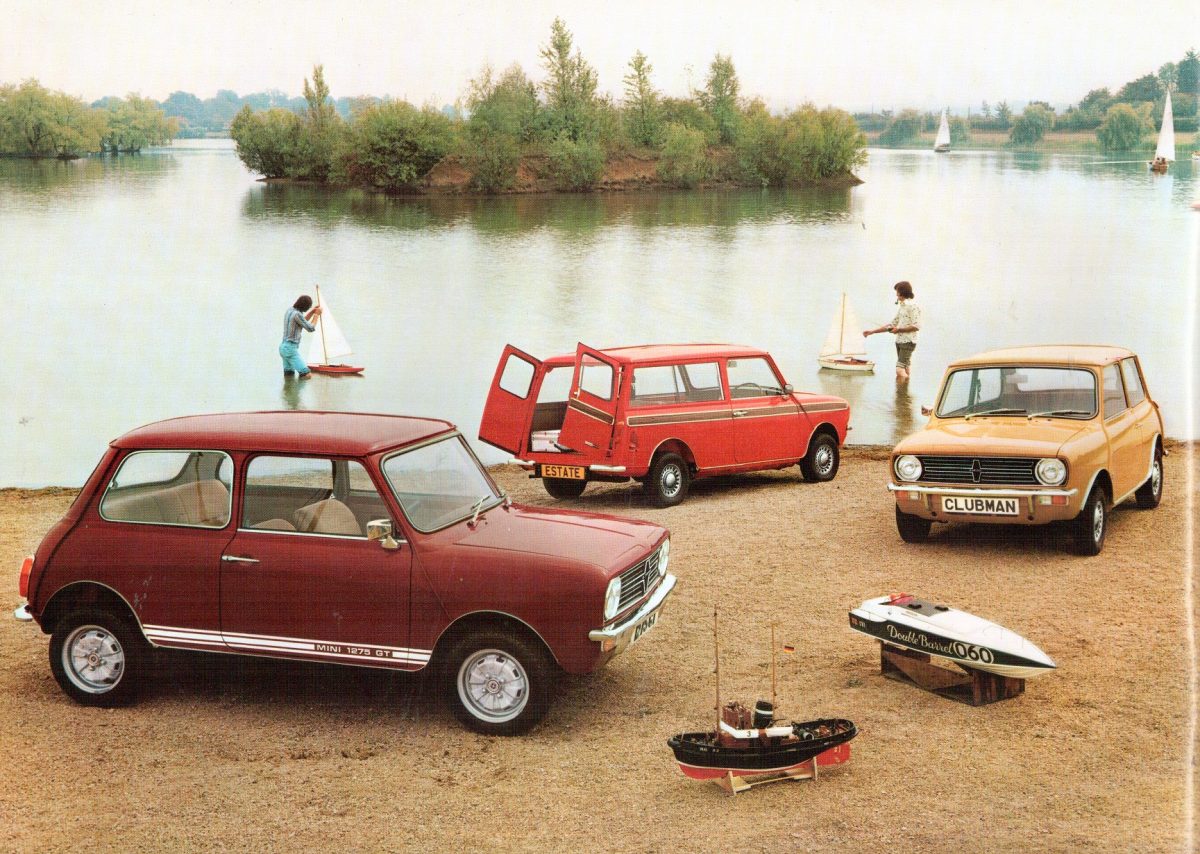 Well it was my one and only Wolseley when I had one in 1991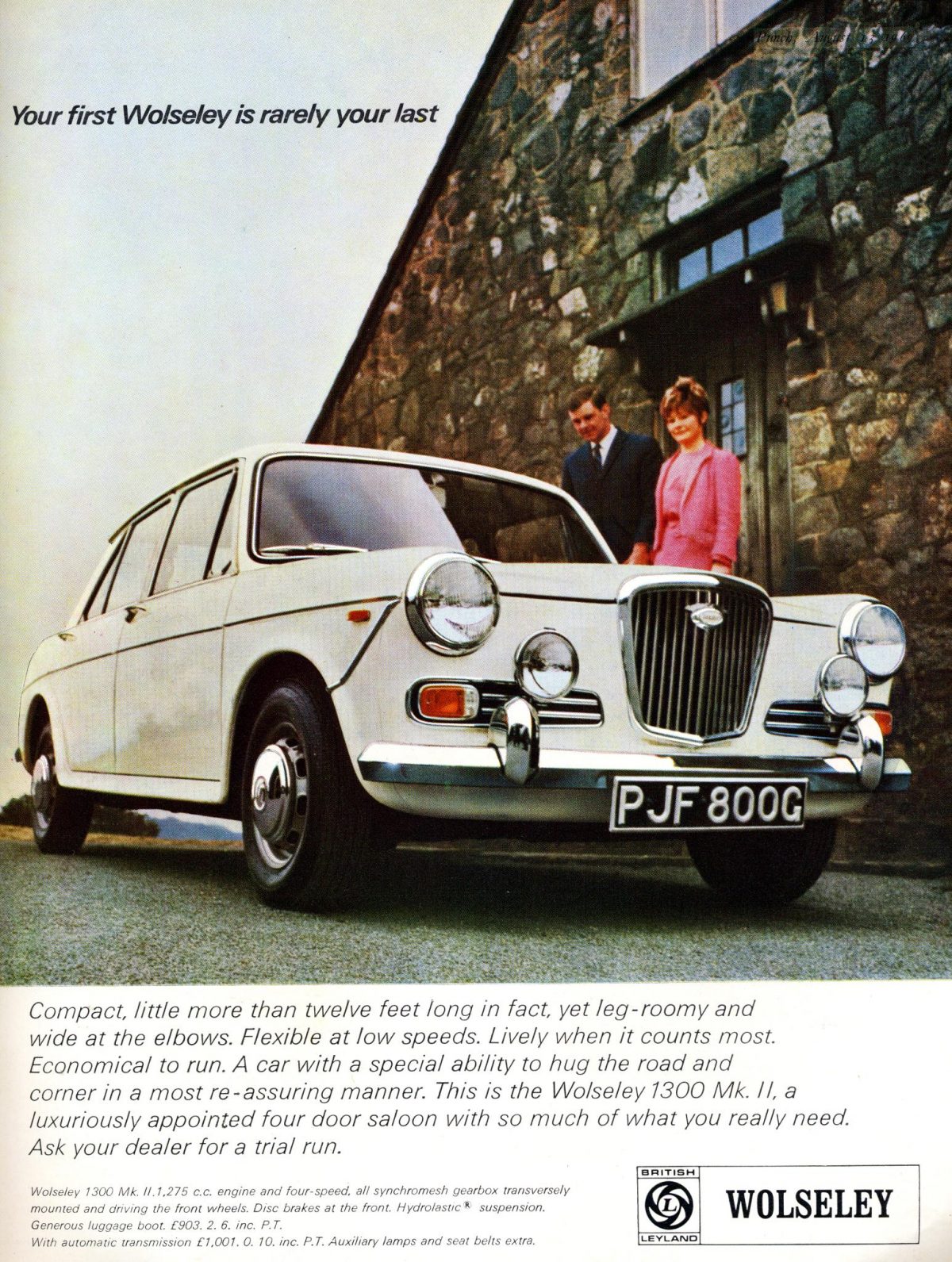 Posts: 6341
Joined: Thu Jun 24, 2010 7:08 pm
Location: S.E. England
surfblue63

wrote:

↑

Mon Jul 25, 2022 12:55 pm

A couple of publicity shots from the late 1970's
The old 'Fine Fare' supermarket (now M&S) below Tolworth Tower, near the A3 Kingston bypass and just a short walk from the Surbiton Cooper Workshop in Hollyfield Road.
Posts: 4259
Joined: Sat Jul 15, 2017 5:35 pm
Location: Abingdon Oxfordshire
Talking of cars in shops, like thoise above. I was in Carlisle in the summer of 2000 and there was a Red Rover Cooper Sport parked INSIDE Marks and Spencer. Extolling shoppers to buy one while they could! I'm glad I did now, but many months later - but not at the UK price
Posts: 6341
Joined: Thu Jun 24, 2010 7:08 pm
Location: S.E. England
Posts: 6177
Joined: Wed Jan 12, 2011 9:13 pm
Location: NE England
Posts: 26
Joined: Mon Jun 21, 2021 6:54 pm
How lucky were Mini owners in the 60s to have such tasteful accessories available to them
You do not have the required permissions to view the files attached to this post.
Posts: 6177
Joined: Wed Jan 12, 2011 9:13 pm
Location: NE England