Posts: 6680
Joined: Thu Jun 24, 2010 7:08 pm
Location: S.E. England
Posts: 6699
Joined: Wed Jan 12, 2011 9:13 pm
Location: NE England
MGB version. Must have been a bit chilly that night!
More MG smut
Even Triumph tried to get in on the act
Posts: 4549
Joined: Sat Jul 15, 2017 5:35 pm
Location: Abingdon Oxfordshire
Being Abingdon, those '...your mother wouldn't like it...' adverts featured on several hoardings in both Oxford and Abingdon.

It didn't take long before they were being over-daubed with sloganssuch as '....it's not your mother who's going to get it....' and another slightly more suggestive relating to the girl - with her thumb suggestively over the end of the phallic handbrake as if she is....... Anyway, the ad's and the lewd comments made it into the local newspapers.

The top advert was the first time I saw a daubed bubble caption on the Ock Street hoarding with the added '...how would you like your eggs done later on? Scrambled, poached or fertilized........'
Posts: 6680
Joined: Thu Jun 24, 2010 7:08 pm
Location: S.E. England
Posts: 3125
Joined: Mon Jul 24, 2017 5:55 pm
Location: South Wales
Not quite on topic, but remember, this was an era where memories kinda lingered

https://www.youtube.com/watch?v=hLgeiRO63mE
Posts: 6699
Joined: Wed Jan 12, 2011 9:13 pm
Location: NE England
It's all Greek to me!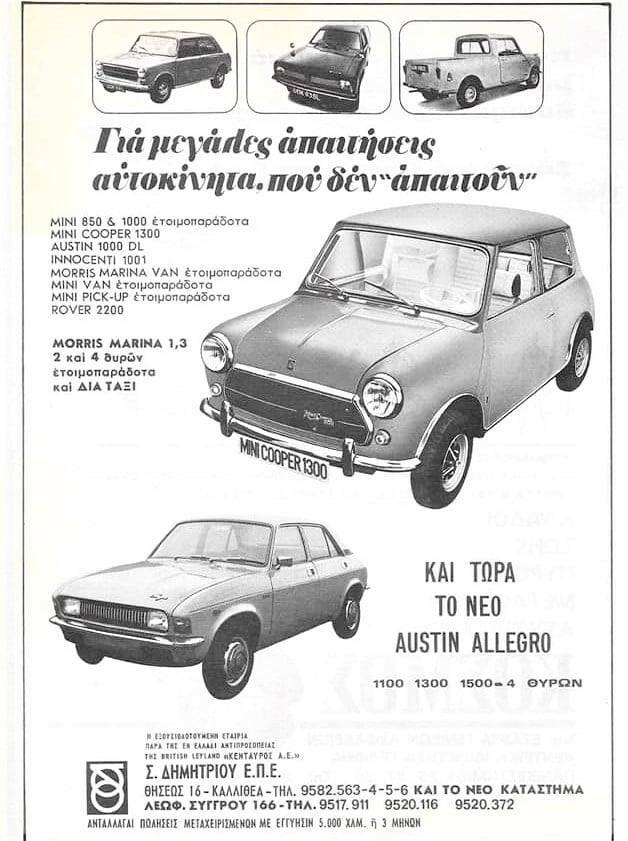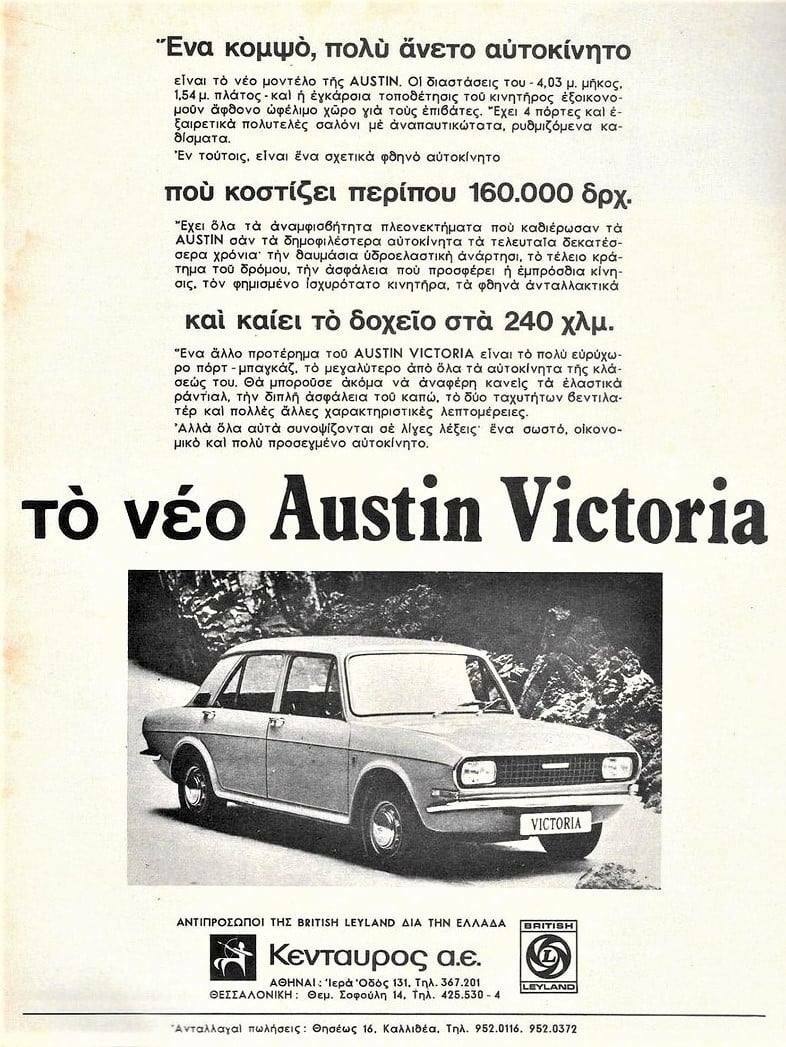 Posts: 6699
Joined: Wed Jan 12, 2011 9:13 pm
Location: NE England
Posts: 6699
Joined: Wed Jan 12, 2011 9:13 pm
Location: NE England
Posts: 4549
Joined: Sat Jul 15, 2017 5:35 pm
Location: Abingdon Oxfordshire
There's no doubt that the more you see these old BMC/BL adverts, you realise just how clever and talented the publicity department really was. They just hit the right buttons.......... Sadly, what the press and publicity department possessed, the sales department sadly lacked
Posts: 6699
Joined: Wed Jan 12, 2011 9:13 pm
Location: NE England
Marina Bakkie from South Africa