Hello again!
Update on what we have at the moment.
Original refurbished parts:
16 blade metal fan £30 -
SOLD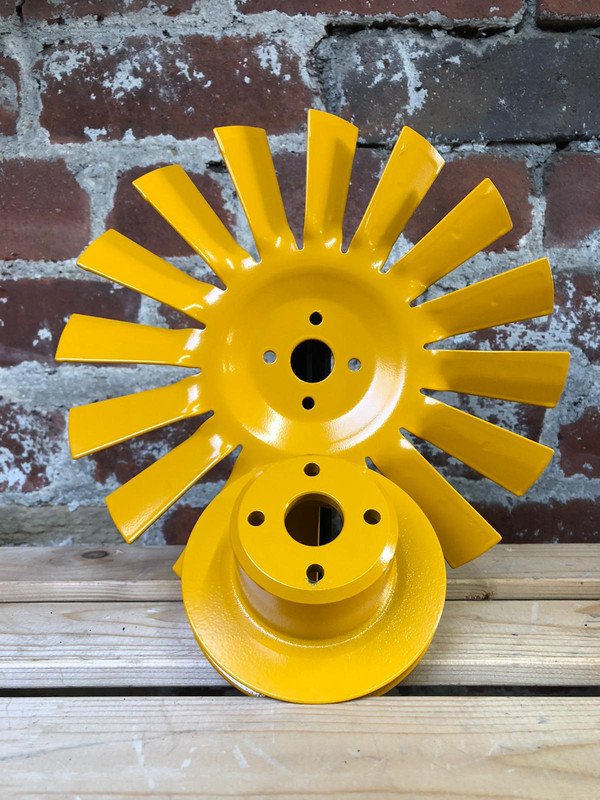 Standard small pulleys (3.85"), yellow or black £15 - multiple available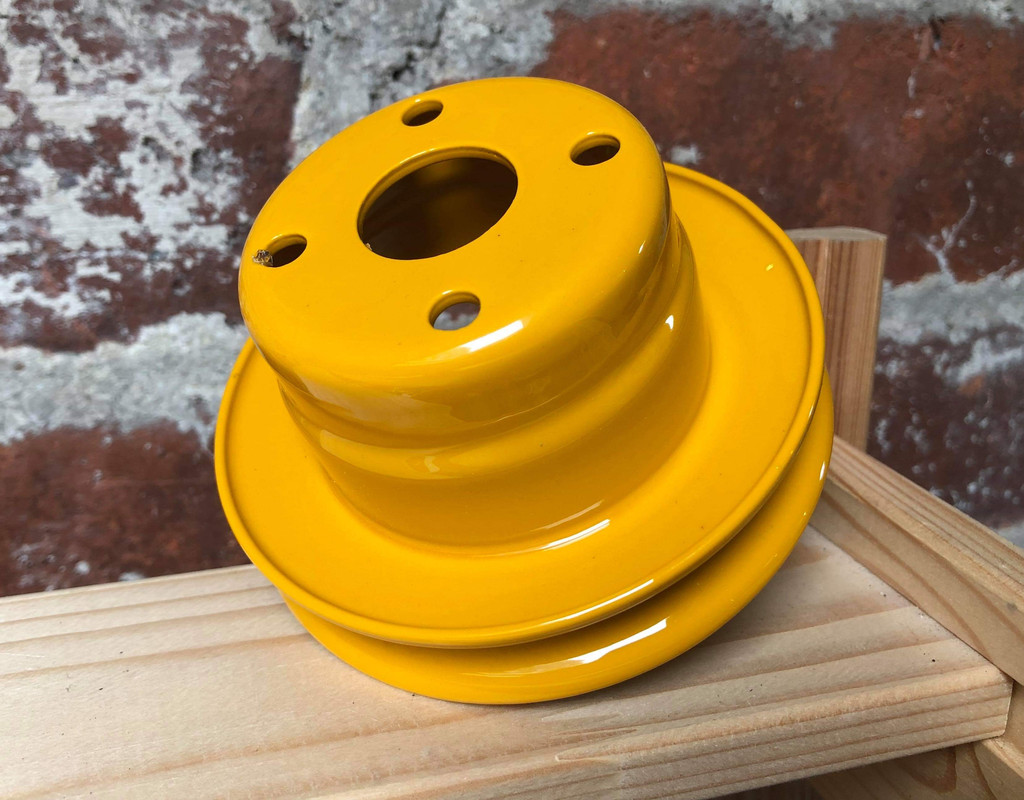 Zinc plated pulleys small or large (4.6") £15 - multiple available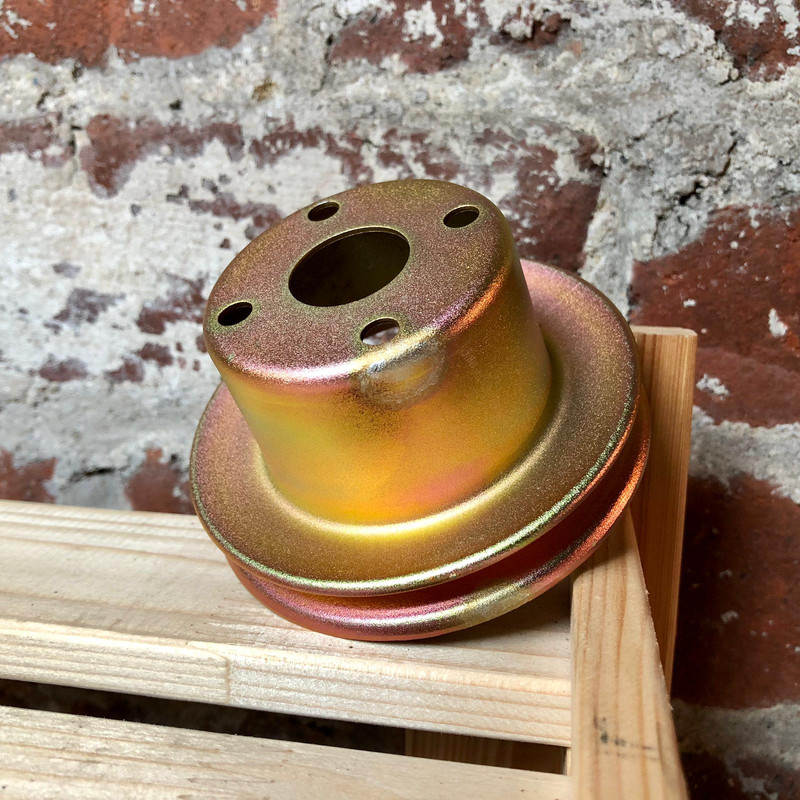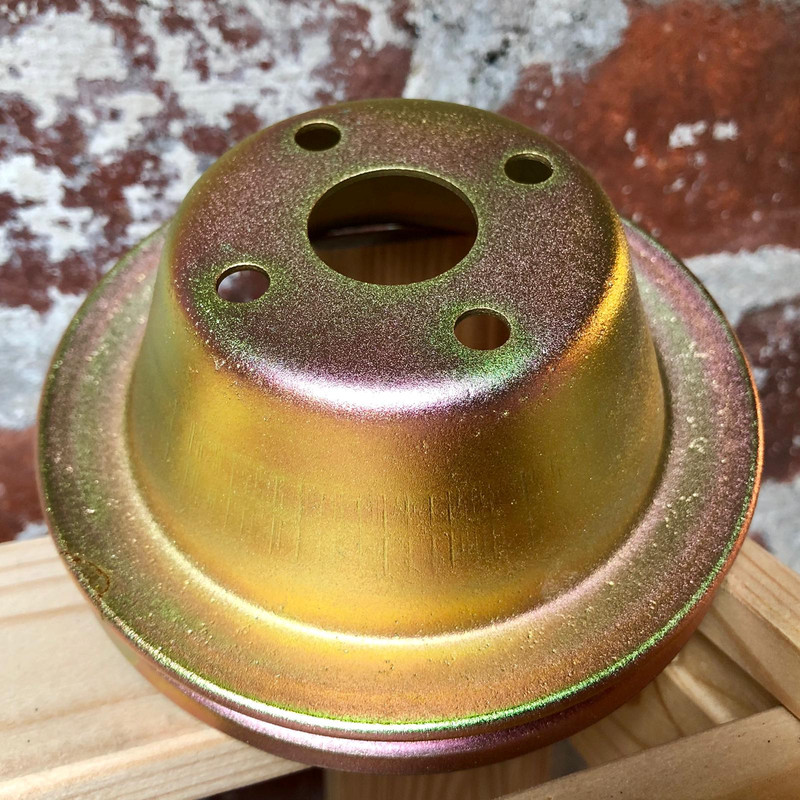 Engine steady dog bones, silver zinc standard length, gold zinc longer auto or post 1990 £10 each - multiple available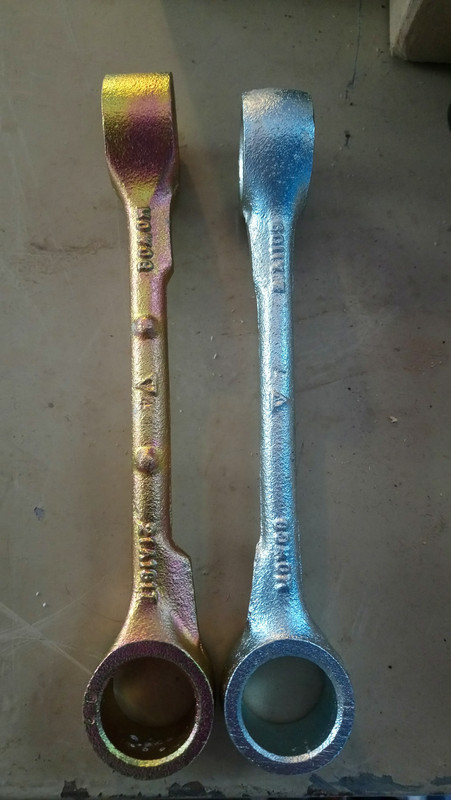 Top arms dry or hydro. Blasted, painted, new grease nipple, new bearings and pin (Knuckle joint extra) £40 each with exchange or £80 without an exchange unit.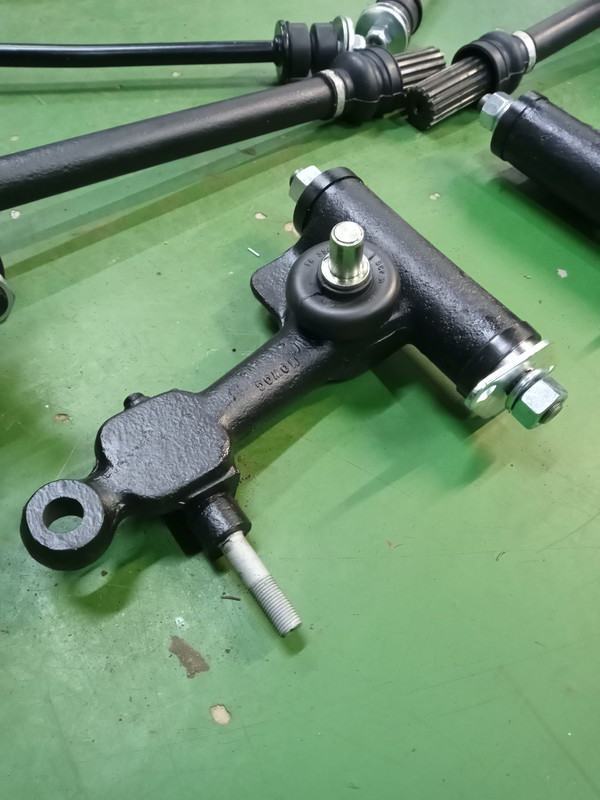 Radius arms, blasted, painted, new bearing, bush and pin. Bare arm £60 exchange, £120 outright.
Original parts
Original bucket seat, looks like the rallye seat available from the car hood company? £150
SOLD
Matching slip on seat cover with padded bolsters, small split (loosely fitted for picture!) £40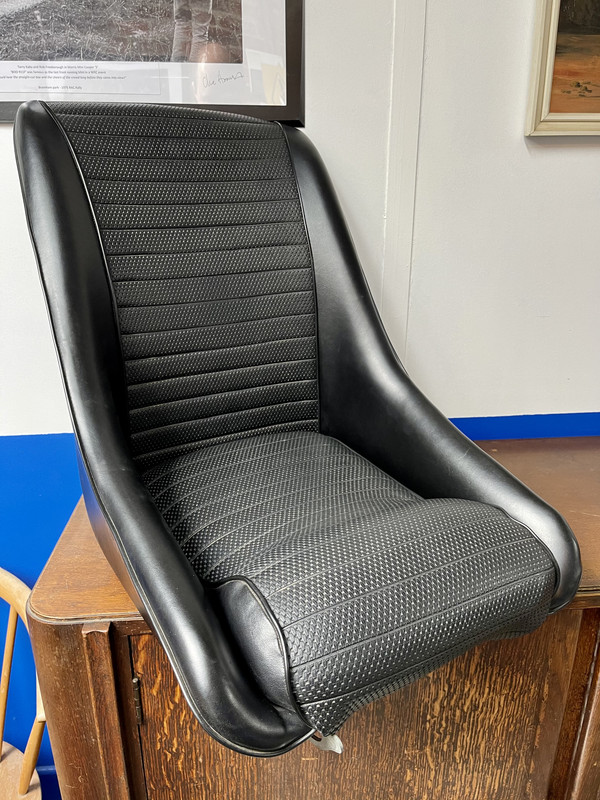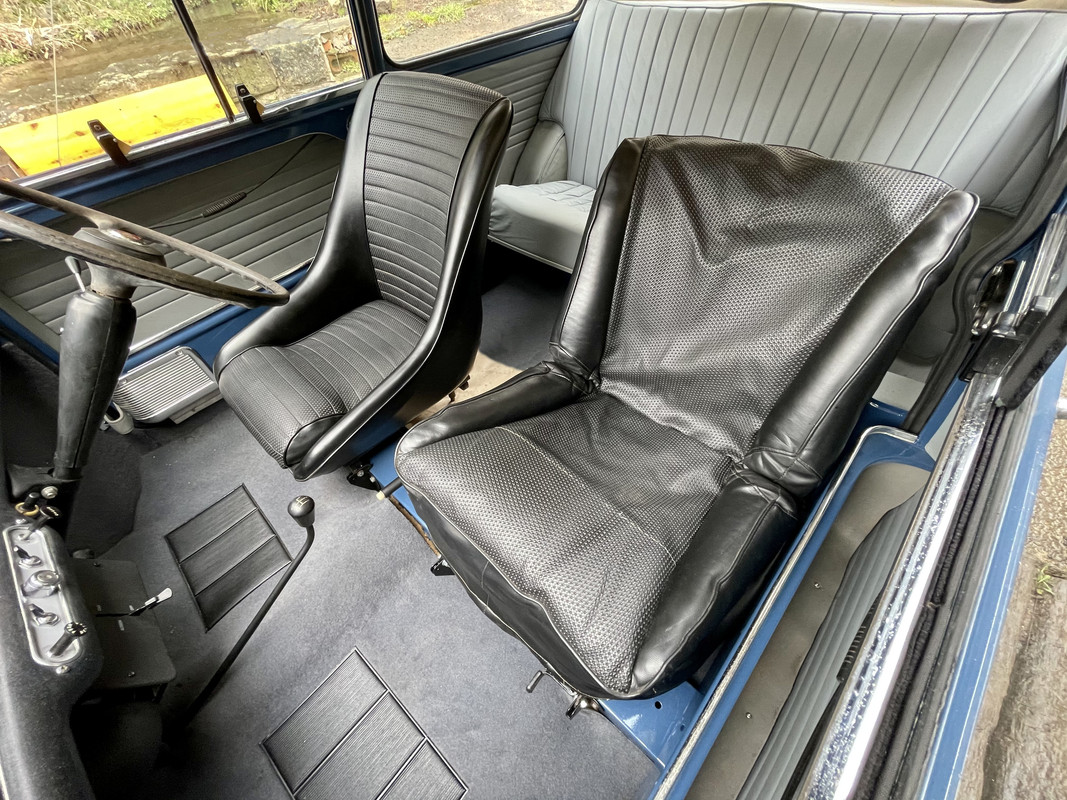 Tartan red trim:
Pair of dash cards £35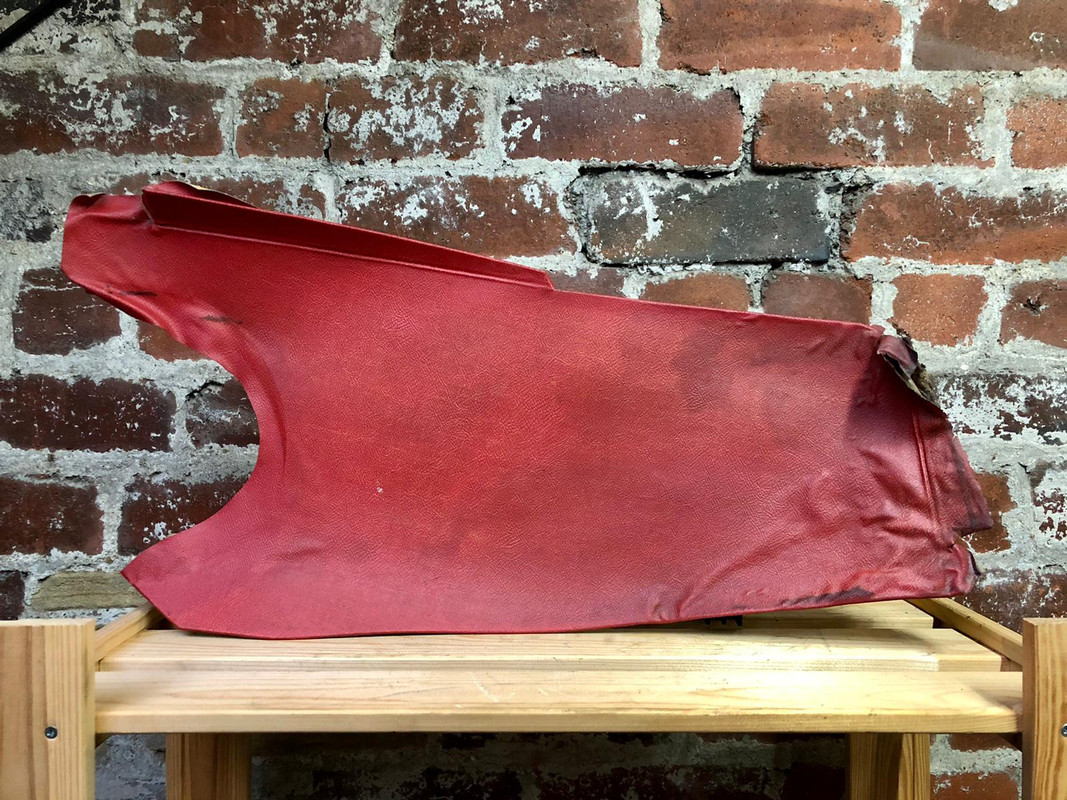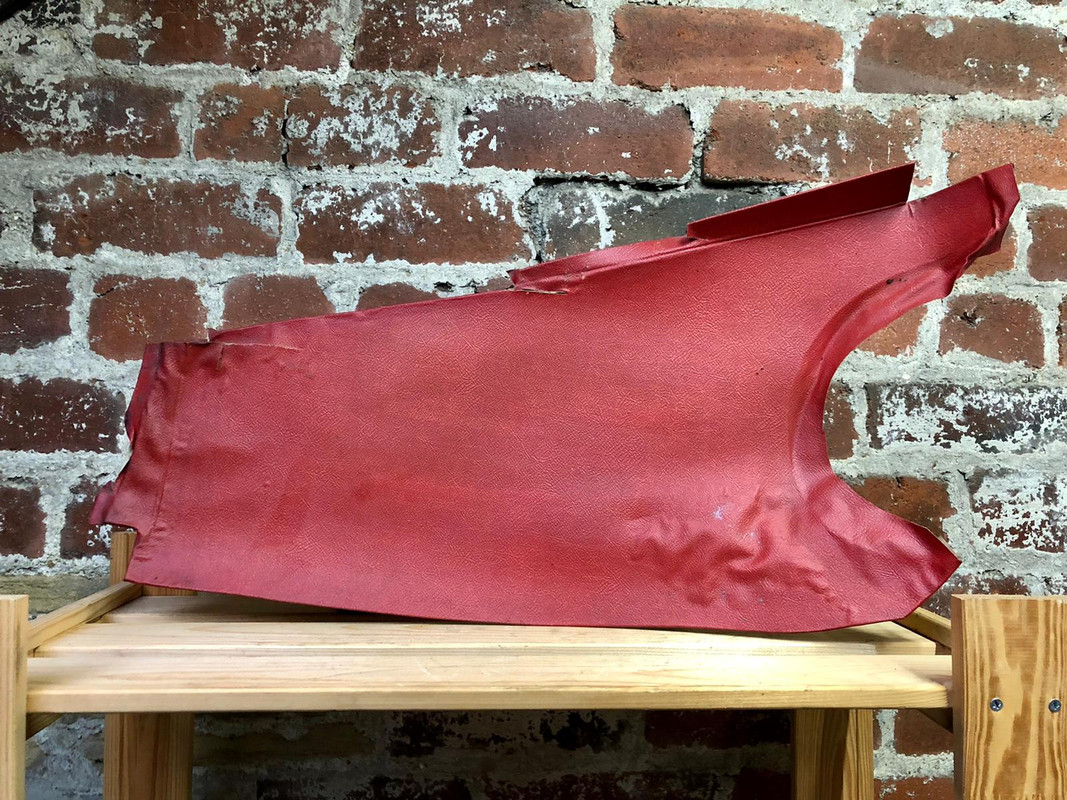 Front and rear door card set £40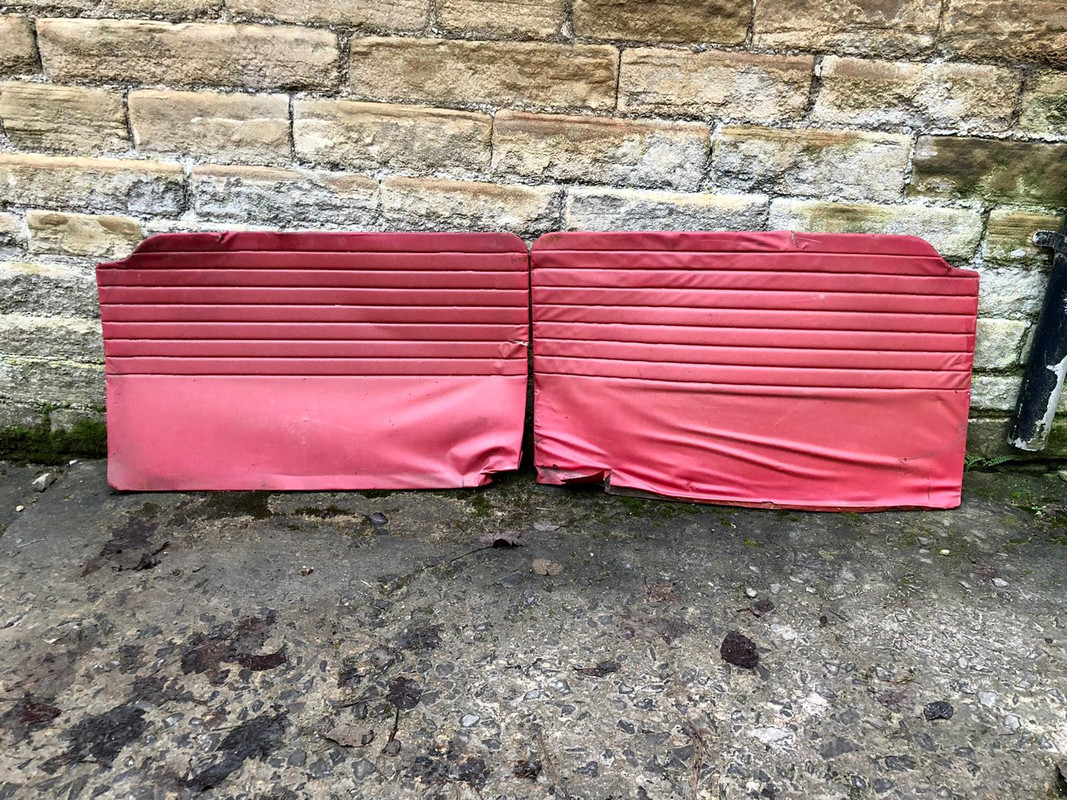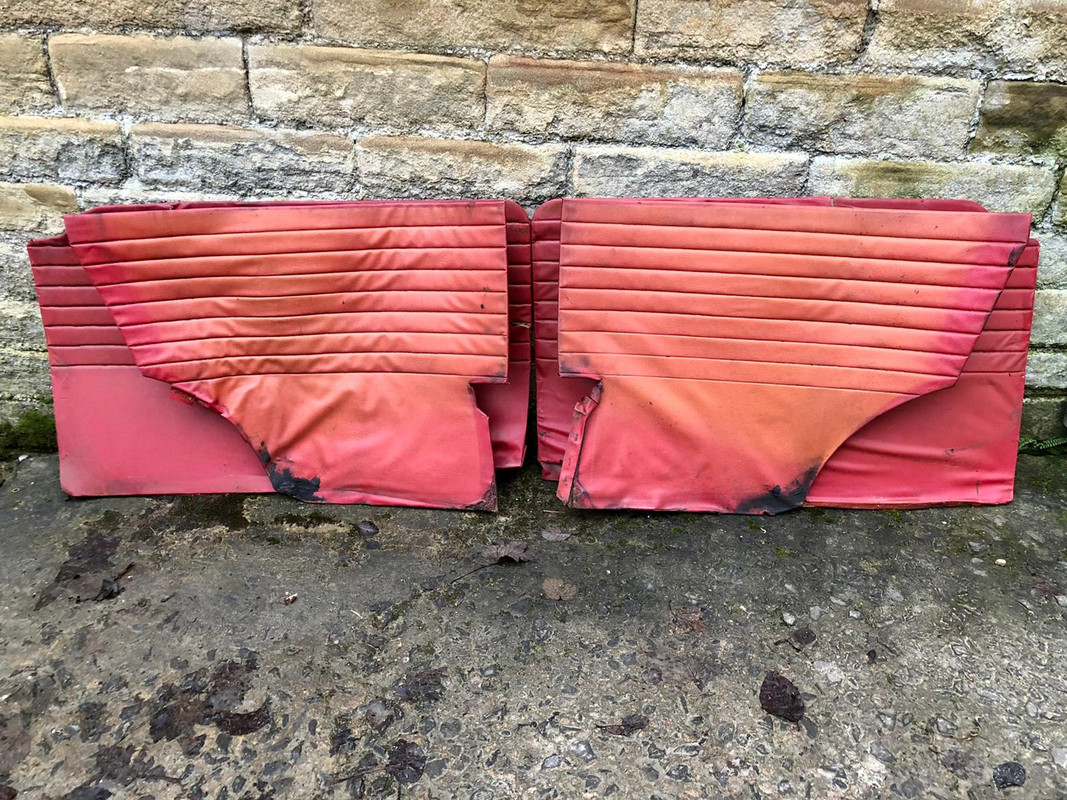 Lucas flasher units. All tested and working, various dates £15 each
- 68 and 66 remaining -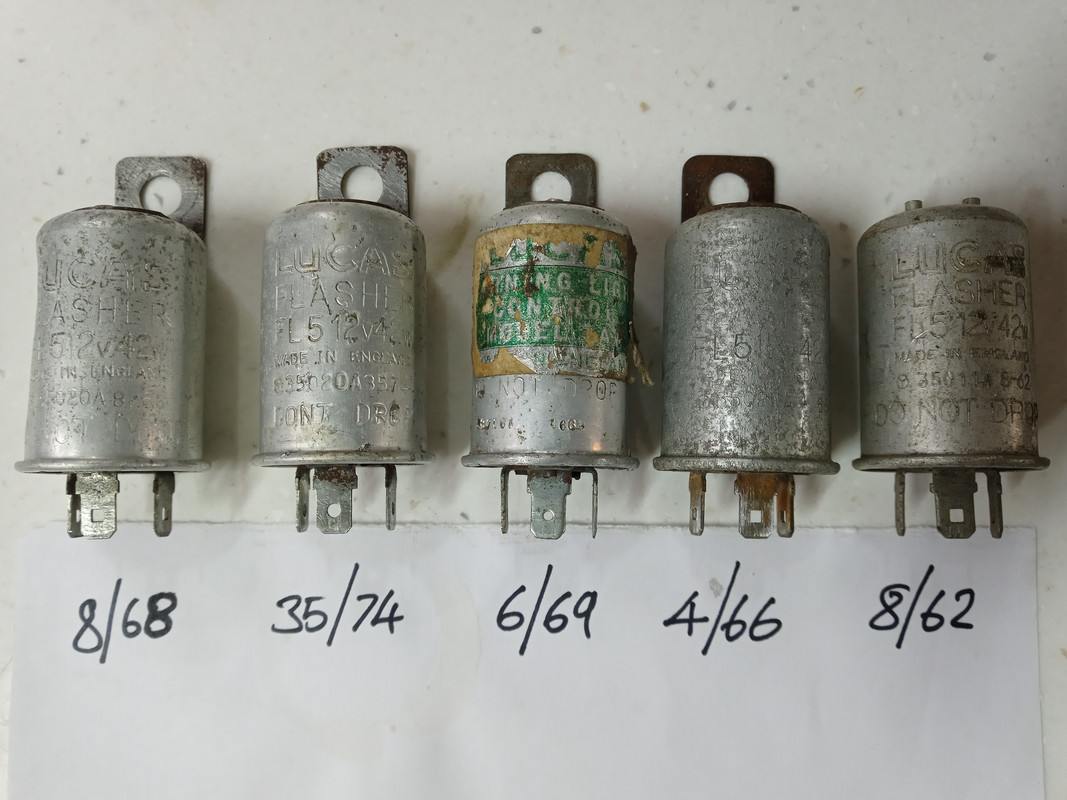 Lucas SA12 coil. Shall we say aged with patina!! Comes with bracket. £45
SOLD
Cast cooper S pulleys, blasted and powder coated. £45 -
SOLD
Mk1 metal screen demist vents, powder coated satin black. £60 for a pair
Both SOLD
Pre '64 sunvisors £50
SOLD
Pair of pocket liners £45
SOLD
Rear parcel shelf £15
SOLD
NOS boxed indicator stalk, beautiful switch dated 12/65 £200
SOLD
Set of seats, riveted bracket type. One is really nice, the other has some small rips and the frame has gone one one side. Back seat needs repair along the top, and the base has some cracks. £150
SOLD
Lucas 9H horn, blasted, etch primed and painted. Tested and working. Dated 5/63 £30
SOLD
Early engine mount/rad mount bracket. Blasted and painted BMC green £30
SOLD
Any posted items will be sent insured to their value.