Dear Forum,
I have a 1967 Wolseley 1000, from South Africa, painted (badly) a nasty royal blue.
I would like to repaint it an authentic colour, but bearing in mind limitations on availability of upholstery fabric. I would very much appreciate your advice.
The original colour of the car appears to have been Surf Blue, based on a scrap of colour I find inside the engine compartment. And it had a white roof. Upholstery/door cards are a teal (dark turquoise) colour but not in perfect condition and made with a basket weave vinyl which is very hard to find.
I like midnight blue and it is a standard BMC colour used for the Wolseley Mini (and other BMC cars too) in 1967 according to the Paint Codes. I would have a white roof and then I will be able to use maroon basket weave and plain vinyl to recover my seats and door cards. I think that could look quite nice. Unfortunately there is no record that midnight blue was ever used on a South African Wolseley 1000 (according to Ryno Verster, the South African Mini Historian, and in his book "Thanks for the Mini Memories").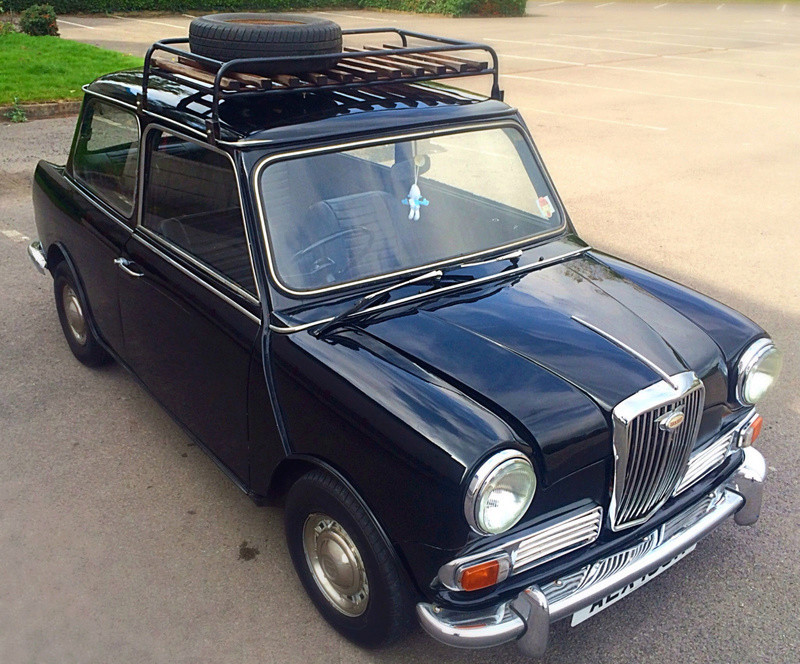 The SA Wolseley Mini did come in Grey with a White roof. (And I believe Chuck Heleker in the USA may have one of these). I think that Dark grey (like Yukon Grey) or Grampian Grey, would look very elegant and go with maroon or even teal upholstery. But the Yukon grey is from 1968 on (and was used on Minis), while the Grampian grey from 1967 seems only to have been used on MGs. The grey of the SA Wolseley Mini seems to be more like a Mist grey or Cumulus grey and I prefer the darker grey to complement the maroon or teal or even biscuit-coloured upholstery I may be able to source.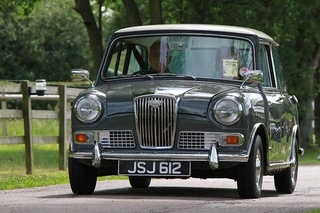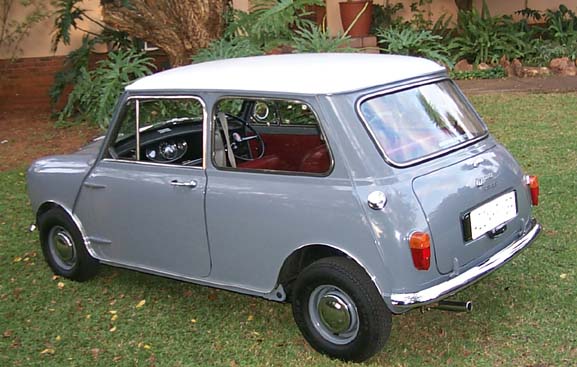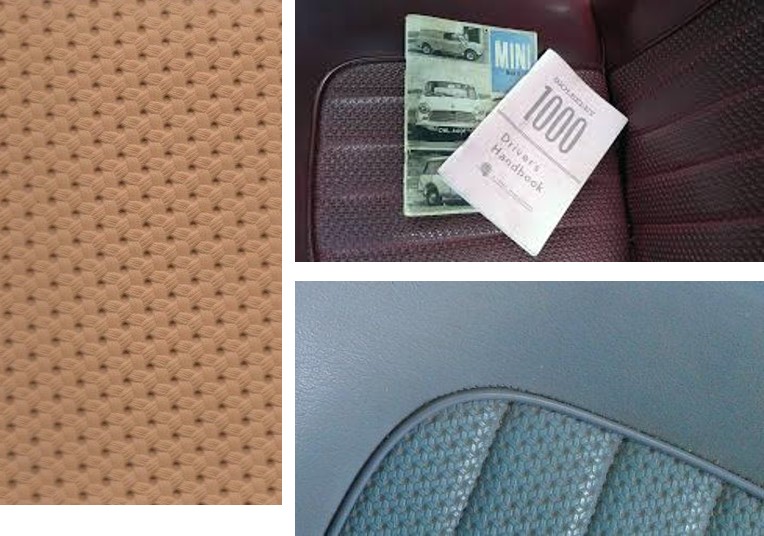 It's a long story. And I can't decide. So I'm hoping that those who know and love Wolseley Minis (and Riley Elfs) will let me know what they think.
Many thanks for your help.