WMU 211G wrote: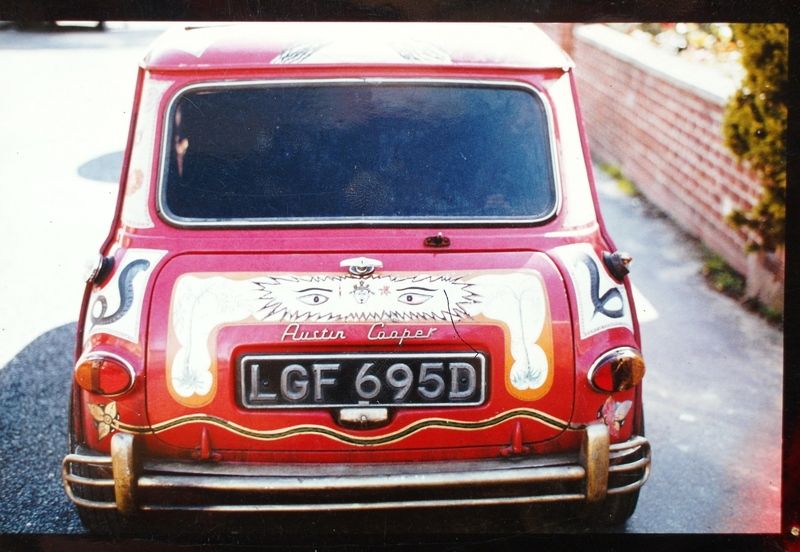 Look at the Pat & Tina on that...!
I've not seen any contemporary shots of the rear of that car, so hard to tell if it's unchanged from original (pre resto I mean).
Interesting that the badges have been put on so wonky, you'd not think that was done at Radford (they probably masked round 'em!

) when it was black or even when it was repainted psychedelic. I wonder if it had the boot lid replaced at some point?
Harrison did keep it outside under a tree by all accounts and at one point was just a home for his potted plants so not surprising it gained a little patina. Clapton owned it for a while in the early 70's aswell didn't he. Did it have an aerial on the back?
The badges are still pretty wonky and yes, shame the original plates have gone awol...
George in yet another Mini, looks like a '63 or '64 Super De Luxe, maybe the one that ended up 'orange'?