here is my new, er, project.
mark bought this the other month and we got it stripped, but he decided that it needed too much work, so I took it on.
its got excellent doors, and has been zeibarted, but has the normal ado16 rot.
the biggest problem is that its had a good smack in the arse that's pushed all the boot floor in and bent the C piller on one side.
on the plus side, its quite nice and came with a folder full of history
its an auto, but the motor is jammed solid, but I have a mg metro 1300 that I think I will fit to it
once it was on my chassis tilter I got the floor assessed
the intermediate sills are rotten, so ive cut one off, I'm just going to get a section folded up to repair them, earlpart do them, but they are expensive, the photo on ebay looks dreadful and they take 6 weeks to make - I want this thing welded and off the tilter (as I bought it for another project!) asap!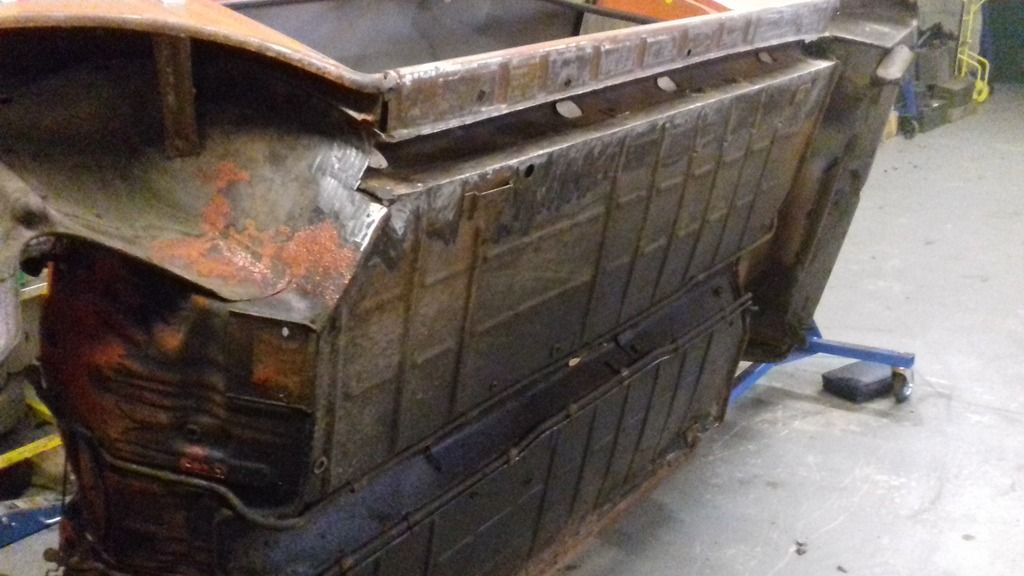 rear subframe mounts are as per normal...............rotten..........
its an easy fix though, much better than a mini.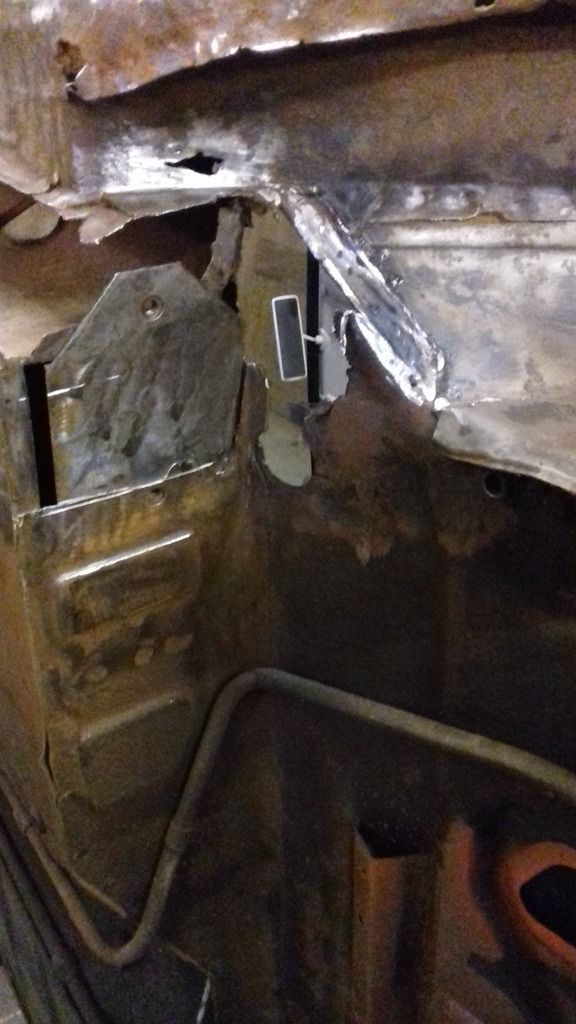 oh, and to the boss of photobucket - sort your shitty, slow, adware infested, computer crashing, heap of shit, website out - how anyone puts up with the pathetic service that they pedal is amazing - photobucket used to be ace to use, now its utter crap - I need an alternative!