It's kinda cheating, as I bought he car a year ago and actually raced it at Revival (a stunning debut) but here we go...
As advertised - an MoT failure with pretty much zero brakes.
Obviously, the first thing to do was weigh her. Getting on and off the trailer was interesting, as she really did have no brakes...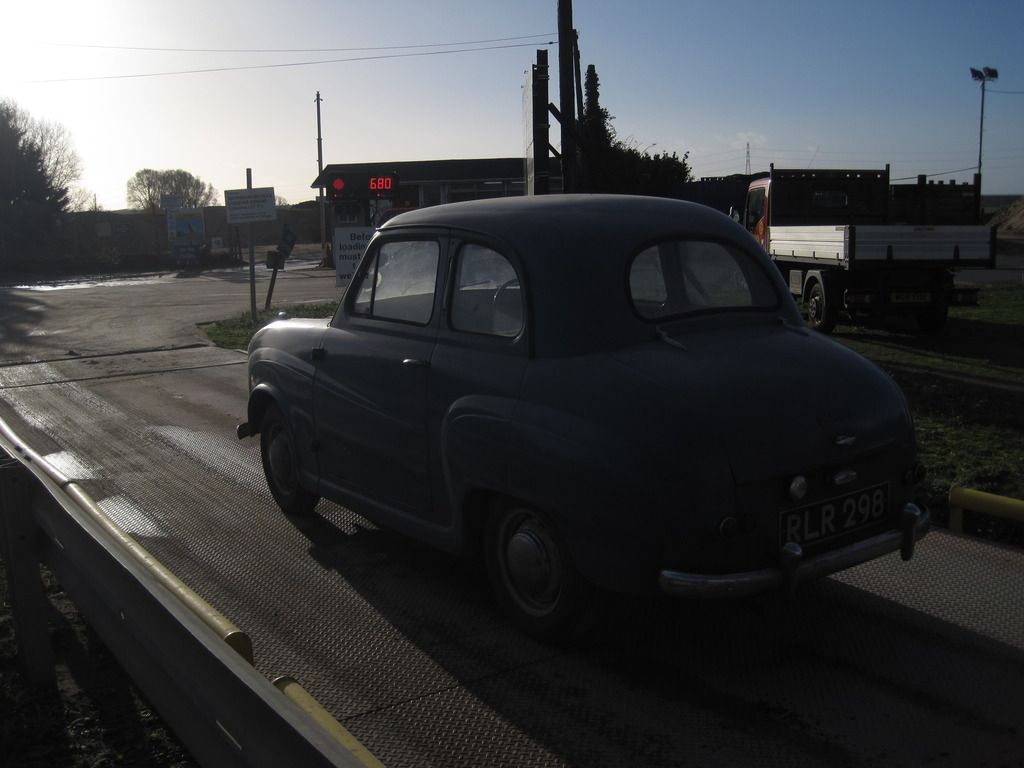 Once the weigh-in was completed, it was time to assess and strip.